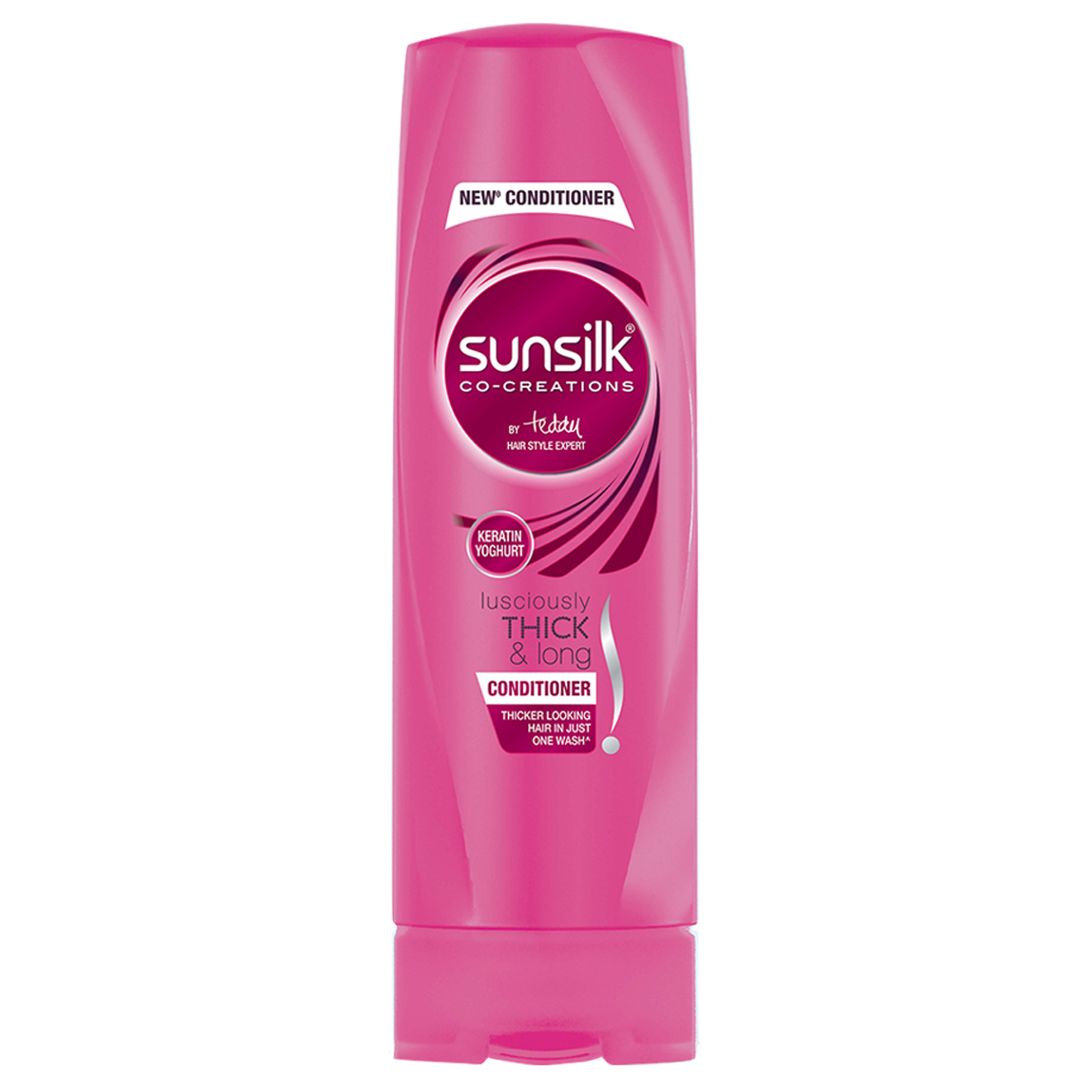 Lusciously Thick & Long Conditioner
Sunsilk Lusciously Thick & Long conditioner hair stays thicker hair and bounces with you! 

Sunsilk Lusciously Thick & Long conditioner is now New Outside & Wow Inside. Its most joyful pink shampoo pack comes with an easy to handle grip and a wow inside than ever before.

New Sunsilk conditioners comes with revolutionary conditioning technology for oh so manageable. Its unique highly effective compact lubricating technology separates each hair strand, so hair is protected from damage caused by brushing and combing wet hair, and is easier to detangle.


Tired of hair thinning when you try growing your hair? Thick, luscious hair gives you the freedom to try a wide range of hairstyles. Now add volume and bounce to your hair, so it looks fabulous whether you decide to leave it open or explore a hundred different styles. 


1. Use after you shampoo, on wet rinsed hair. 
2. Apply a coin sized amount of conditioner. Apply evenly over the hair, especially on the tips. Leave the conditioner in for a minute.
3. Rinse with water till conditioner washes away. 

Best results when used with Sunsilk Lusciously Thick & Long shampoo. 

Cetearyl Alcohol, Silicone, Hydrolyzed Keratin, Yogurt Powder